About Portrait with Cars
Portraits with your car are now available. I shoot the old fashioned way, much like your car, ie entirely on film using a high quality medium format film camera, with the aim of keeping the rustic, unpolished, yet colourful and natural look to your portrait. The portraits are environmental in nature, meaning I use the urban/rural/beach environment that you live in as the backdrop, bringing meaning and story to your life and the role you car has in it. The shoot can be your car alone, or you are welcome to bring the whole family, pets and all.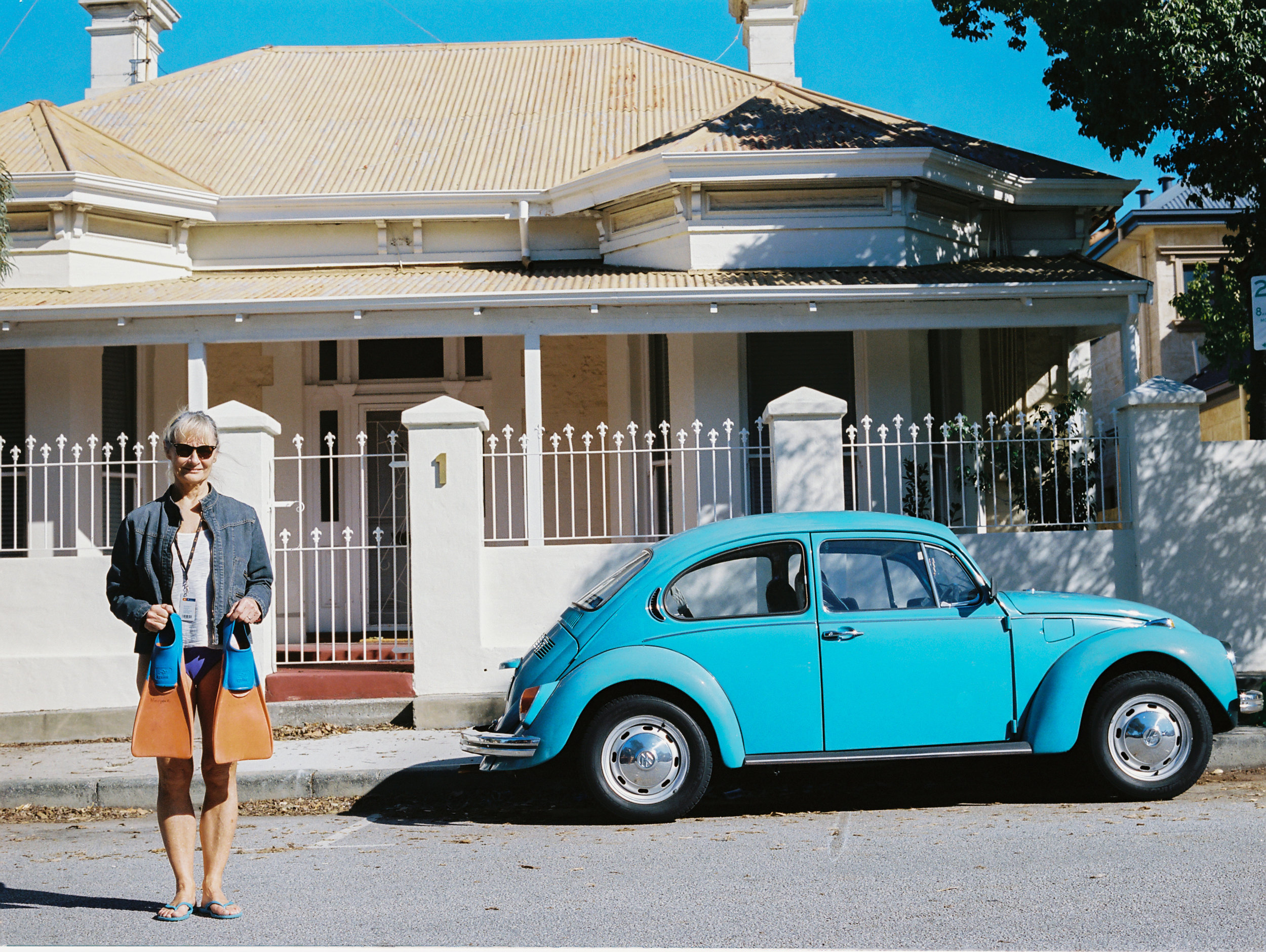 the process
The process from start to finish is very interactive. It involves discussing meaningful locations, best times of the day to shoot, and options for how you wish to display the photos at the end of the shoot.
the cost
The cost of the shoot is $370 and covers shoot time, and the film being developed and printed in the dark room the 'old fashioned way'. You receive low colour corrected (edited) photos from the one or two roles of film used in the shoot and any digital photos from the shoot. High resolution scans and framed/unframed prints are also available as an add on by request.
Video packages also available staring at $750. This involves an afternoon shoot (approx 2-3 hours) and editing of the video footage with audio to make a 2 minute video.